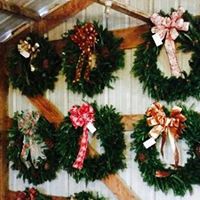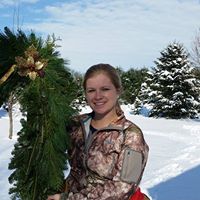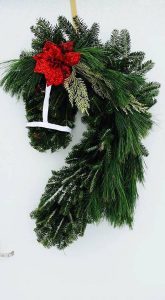 Our homemade wreaths are made with Fraser Fir and Balsam Fir.  They are decorated with pinecones and hand tied ribbons.  The ribbons are tied here.  Our wreaths are priced as follows:
24″ are $22, 30″ are $27, 36″ are $32 and 42″ are $37. We also have candy cane shaped wreaths for $20.
Our Horsehead Wreaths start at $52. They hand decorated and various halters/decorations are added.  Horsehead Wreaths are required to be pre-ordered because of the length of time it takes to make them.