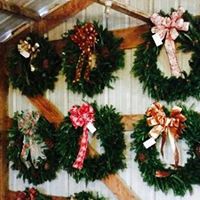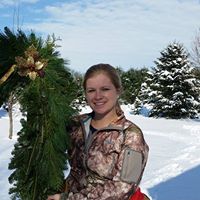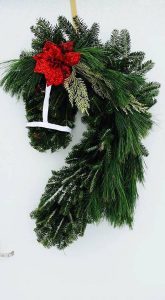 Our homemade wreaths are made with Fraser Fir and are decorated with pinecones and hand tied ribbons.  The ribbons are tied here.  Our wreaths are priced as follows:
24″ are $20, 30″ are $25 and 42″ are $35. We also have candy cane shaped wreaths for $20.
Our Horsehead Wreaths start at $50 at the farm. They hand decorated and various halters/decorations are added.
Treat that horse lover to a special gift made by a true horseman!
Shipping is available for an additional charge.